"Crystals are conscious beings who share this beautiful planet with us. They have chosen to assist mankind at this time because of the healing that is necessary for humans and the planet, so we may move towards our futures and destinies, evolving through ascension and the next dimension"
Mika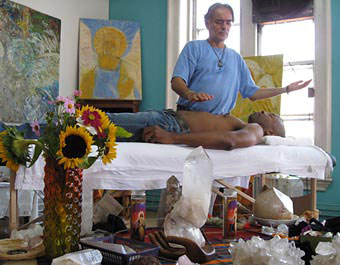 MASTERING THROUGH THE CRYSTAL KINGDOM
TIME TO BE DETERMINED – ONLINE via Zoom
Class Fee: $90. Certification given after both classes taken.
To Register: Mika at wne1313@aol.com or 954-309-0193
Streaming down through the Great Central Sun, the sun bursts of energy are here now for mankind to evolve and ascend to its next level of consciousness.
Mika is pleased to offer this one day zoom course in the Art and Theory of working through concepts of recognizing and honing your skills as a Master walking the earth. And, we do this through the Master Crystals Kingdom!
Date: Sunday, December 5th
Time: 1-4 pm EST
Course fee: $90
Register:
1) Through Mika directly using a major CC or check
2) With Venmo: Mika-Nelson-1, or
3) With PayPal: wne1313@aol.com
Confirm your registration with Mika:
wne1313@aol.com or 954-309-0193, including your full name, address, phone and email address.
Once registered you will receive a zoom link via email before the class to sign in.
Blessings to All, Mika
THE SACRED CHAKRAS with Mika
NOT SCHEDULED – Online via Zoom
Class Fee: $90. Certification given after both classes taken.
To Register: Mika at wne1313@aol.com or 954-309-0193
Our universe is propelled by electromagnetic energy and governed by it laws. All life forms within the universe reflect this. Our stars and planets (geo-magnetic life forms) all have a north pole and a south pole with magnetic lines of force flowing between them. Our human bodies (bio-magnetic life forms) also conform to this bipolar magnetic field, with the top of our head reflecting our north pole and the soles of our feet acting as our south pole. In a third dimensional representation, these lines of force, moving between our head and feet completely encompass the body with an etheric structure – known as a tube torus. Imagine this donut-shaped energetic field extending all around your body and known as your Aura.
Chakras, meaning energy centers, are active nerve plexus centers that connect the inner plane realities to the endocrine and nervous systems of the physical body.
In this workshop we will learn about the 12 chakras which are essential to one's existence but are only known in the etheric realm.
This highly essential workshop for healing will explore:
1) The 12 chakras and the 12 levels of each one that interact and hold a space for each and every chakra.
2) The 12 senses and how they hold a space and the relationship to each and every chakra.
3) How they work, their associated colors, parts of the body (including glands), states of consciousness, as well as points for stone placement, and the specific stones that can be used for a balancing of each one.
4) The associated stones and the respective color rays associated with them.
5) The profound healing effects a chakra balance can have on a person, bringing an overall balance to one's energetic system and physical well-being! How to perform a chakra balance someone! Click here to view a chakra balance (videos on right side of page): Academy-Healing
THE ANCIENT ART OF LAYING ON OF THE STONES with Mika
NOT SCHEDULED – Online via Zoom
Class Fee: $90. Certification given after consultation on a Healing you have administered.
To Register: Mika at wne1313@aol.com or 954-309-0193
This workshop is the extension to The Sacred Chakras workshop. Here we will explore the ancient art of laying on of the stones – a technique that has been utilized for eons of time for Healing the body physically, emotionally, mentally, and of course spiritually.
In this workshop we explore:
1) Preparation – creating dialogue with your client (intake form).
2) Sacred Breath – Invoking Prayer!
3) Offering hands-on energy work – Stone placement!
4) Protection.
5) Having your client connect at a Soul level – asking questions, taking notes.
6) Concluding the Healing – assisting your client in developing a maintenance plan that they can utilize after they leave.
7) Associated stones that can be utilized in the Healing!
MIKA is recognized worldwide for his excellence in teaching on crystals, energy healing and Magnified Healing. Called "a teacher's teacher and a healer's healer" by many, Mika is a trained Crystal Keeper and Guardian, a Traditional Reiki and Karuna Reiki Master, Master Teacher of Magnified Healing and a Clinical Hypnotherapist. Mika's teaching ministry includes structured classes in crystal and gemstone therapy under The Academy for Healing Arts, and he has extensive experience with Marcel Vogel techniques. Mika has also lectured on crystals and healing at the United Nations in NYC.
More information: Academy for Healing Arts
Crystal Sales
Mika offers a wide assortment of sacred healing crystals, including Vogel-cut® crystals, black tourmaline, shungite, blessed crystals for your healing work, hematite pouches for the Aura shield, crystal pouches for infusion layouts, sacred geometric pieces, and beautiful larger display pieces.
Also available: Chakra Balance kit, an essential, one-of-a-kind chakra stone kit with numerous quartz points to amplify and direct energy to certain areas. In addition, individual high vibrational stones will be offered only to those who take the workshops for The Laying on of the Stones Class.
Call for free assistance in selecting the right ones for you. 954-309-0193 or wne1313@aol.com.
SACRED GRID BUILDING ~ SELF HEALING THROUGH THE CRYSTAL KINGDOM
Crystal Grids are object prayers that send crystalline frequencies through time and space on a wave of intention! They are an arrangement of crystals created with the specific intention of polarizing an energy source. A sacred personal grid is a healing grid to assist you while working on yourself or someone else, or for manifesting something specific like a job or relationship, or for finding something.
When you construct a grid around your body for healing, or set installation grids in the earth, they spin vortexes of energy in the environments to assist in building a cauldron of energy summoned from the God source — as if they know you are doing God's work and are here to assist you with it.
There are countless ways to build grids. In this 3-part series of classes, we will explore many different ways to induce a vortex of energy for one's well being.
Details & Registration
Series Part 1, – Investment $90
Series Part 2, – Investment $90
Series Part 3, – Investment $90
Single price savings, If taking all 3 parts, paid in advance: $245
Certification is given after all 3 parts are completed.
To Register: Contact Mika at wne1313@aol.com or 954-309-0193
Click Academyforhealingarts.com for more on classes.
We accept CC, Paypal or Venmo.
Crystals are available for purchase for classes and all your healing needs.
Series Part 1: SACRED PERSONAL GRID BUILDING THROUGH THE CRYSTAL KINGDOM
Workshop includes:
a. What are grids, portals, energy frequencies, dimensions.
b. Working with crystals: clearing, charging, programming.
c. Building personal grids for health, relationships, and manifesting; for friends and clients; for your home or office; for an altar.
d. Protecting yourself against EMF's, radiation levels, 5G, cell phone health risks.
e. Incorporating specific stones for your protection against these occurrences, including stones for first aid.
f. The core of the Earth may be a gigantic crystal made of Iron ore (Hematite).
Great teachers have said, "we must walk with one foot in the heavens and one foot planted firmly on the earth plane," for we can only bring in and hold as much Light as we ground in!
Through the energy of Hematite you can create and build a shield and force field around the body that can protect and strengthen the auric fields. Then you can walk through daily life protected from outside forces that do not serve you, and you will bring in more light throughout your entire being.
Learn the procedure for performing this advance grid layout on your body.
g. The Diamond Suns: Learn what makes up the cosmos and the grand cycle of our solar system.
Series Part 2: PHYSICIAN HEAL THYSELF
Workshop includes:
a. Tuning into Crystals–the elemental energies of the crystal and mineral kingdom; the crystalline frequencies; how tow ork with crystals on a higher octave.
b. Introduction to the Five Quartz Frequency: The energies of Clear, Smokey, Rose, Amethyst, and Citrine.
c. Working to heal the endocrine system energetically, including the Colon, Kidneys, Bladder, Adrenal Glands.
d. Understanding the purpose of the master glands and working to heal them energetically, including the Pineal, Pituitary, Thalamus and Hypothalamus, and the Thymus.
e. Your bodies are changing from carbon-based systems to anatomic-crystalline forms. Learn what this is and what it means within your cell structure.
f. Ectoplasm–learn more about it.
g. How and why to infuse the Auric Field with specific crystals in a sacred pattern. How and why to infuse the aura with one of the 5 quartz frequencies. Learn the procedure for this advanced grid layout on your body and the effects of an overall stimulation of the energies of a specific stone chosen for the infusion.
Series Part 3: ADVANCED GRID BUILDING FOR HEALING THE SPIRITUAL BODY
Workshop includes:
a. Sacred Grids around the Earth, what they mean.
b. Geopathic stress–how it's all around us and what we can do.
c. Structured water–How to make crystalline structured water.
d. The Crystalline Body, the subtle energy matrix and the life force within you.
e. Magnetics.
f. Understanding and working with the Elementals, which include Sasquatch and the UFO experience.
g. The Christ Consciousness Grid–what it is and how to work within it.
h. Chakra encoding into the Christ Consciousness Grid meditation.
i. Opportunity for further study: The Crystal Portals of Arkansas. Group Tours will be offered in 2021 to the crystal mines, diamond mines, and magnetic mountains in Arkansas. Discover opening up to these crystal portals and your introduction to the Sasquatch and UFO experience here in Arkansas.
Crystal Workshop I: Magic and Mysteries of the Crystal Kingdom
Beginning Certification – This is an empowering, hands-on workshop. It is action-packed with learning and remembering who you truly are, through the magic and dominion of the crystal kingdom.
Finding your Spiritual Purpose and Living your Spiritual Truth
Programming Crystals
Creating an Aura Shield
Procedure for Performing a Chakra Balance
Healing through Divine Right Use of Will with an Instantaneous Healing
In-depth practice in Crystal Therapy Layouts
Crystal Workshop II: Healing Gemstones and Crystal Layouts
Intermediate Certification – This workshop trains healers to provide much-needed service to humanity while empowering you to step into your mastery.
What are the Higher Vibreation Stones and How are they utilized in Crystal Healings
Combining Crystal Layouts with other Alternative Healing Therapies
Crystals and Gemstones associated with the Higher Chakras
Infusing the Auric Field with Crystals and Stones
In-depth, hands-on practice Laying on of Stones, using more high-powered stones and therapeutic techniques.
Setting a Crystal Grid for Home or Office
Crystal Workshop III: Advanced Crystal Layouts
Advanced Certification – This workshop will assist you in moving fully into your mastery, recognizing the divinity of who you truly are. The crystals and gemstones help you fulfill you life's mission here on Earth, moving you through the fifth dimensional realm to assist others in healing.
Work with Sacred Gemstone Guardians and the Ancient Ones to acelerate your healing abilities through the Sacred Divine
Expand the Auric Field with Advanced Gemstone Layouts and Infusions
Move through the Higher Bodies and New Color Rays and Associated Stones
Advanced Grid WOrk(the Power of Magic)
Advanced Crystal Meditations to assist humankind on Earth
Instantaneous Healing through the Vogel Technique
This workshop includes the therapeutic healing modality taught by Marcel Vogel, together with new techniques that have emerged.
In my 35 years of working with crystals, I have never experienced the amount of healing that is available instantaneously through this work. We become conduits of Light and Love offered through the Divine. When a crystal is cut and shaped, it can take on a Sacred Geometric pattern…in this case, the Tree of Life form.
This is a hands-on technique. In the workshop, I will demonstrate a healing session. Afterwards, you will send me a video that shows your Vogel healing session so that I can critique it with you before being certified. (If you have previously taken the course in person, then you do not have to submit a video.)
The training includes:
* Orientation and Dialogue
* Clearing and Charging the Crystal
* Invoking prayer
* Treatment
* How to work with a client
* Creating a maintenance plan
* Self-Healing technique
* Introduction of ectoplasm in the application of the Vogel Technique
There will be plenty of time for Q&A and two breaks during the workshop so that you won't miss anything.
nON-CERTIFICATION Workshops
Aligning Crystals with Your Light Body
Within their crystalline structure, crystals carry limitless amounts of ancient information, crucial to the development of our humanity and to ushering in the Golden Light of Being, or the new root race.
This is a master class in aligning your electromagnetic field with the crystal's electromagnetic field. It is about becoming one with the crystal to allow its resonance to align with yours, to bring out the most in both of you.
Building a charge through a resonance
Utilizing your crystal to expand your electromagnetic field (1)
Guided meditations through the cosmos and into the earth's mantle to assist in your life's mission here at this time
Recognizing your potential as a Star Being, moving from an electromagnetic consciousness to a crystalline consciousness
Working with the master glands – the pineal (opening of your 3rd eye), the pituitary (thought receiver), the thalamus (balancing of right and left hemispheres), and the thymus (building a strong immune system that creates more white blood cells to fight infection)
Discussing patterns of consumption that holds and sustain our Light Bodies (2)
Healing Your Atlantean and Egyptian Past with Crystals
These workshops will explore our Ascension process—utilizing healing Crystals to clear remnants of the Atlantean karma we have come back here to heal through the process of Christ Consciousness, or complete unity of thought and feeling.
Through many years of healing with Crystals, I have focused to a large degree on healing in the present. Our world appears in turmoil as it goes through its passage of Ascension: this is Earth, letting go of the energy that no longer serves her or her inhabitants. Many of us have come back to do the same. You have heard the stories of Atlantis: the good, the bad and its destruction. We are here again at the same crossroads, making decisions that will affect our future as well as our world.
Since I began living near the crystal mines in Arkansas, I have been guided towards my Atlantean heritage. I have delved into my past to explore how Atlantis can serve me now, and to learn how to heal from the past in order to secure my future. I was guided to create this series of experiential workshops that are focused on group healings (though there will be personal healings that come through them). The work is based on unity of Christ Consciousness: complete unity of thought with feeling, or the state in which thought and action are the same. It is the complete awareness of all life expressions—past, present and future. This is the place where we are working to be in unity with each other.
In part of this workshop, we will re-explore Egypt through Atlantis. Immediately preceding the downfall of Atlantis' last period on Earth, some of us worked to gather the energy information that was vital for humanity's existence in the future, and to bring it to Egypt for safe keeping. It is time to retrieve and reclaim that information that will assist now for our future.
This Workshop will explore ~
Creating a Sacred Space for you to do your work
Choosing and Programming your Crystal to set the stage, and calling in the Divine to assist you with this healing
Going back to your place in time through a deep, guided meditation to create a state of healing
Allowing yourself to explore remnants of your karma in need of healing, asking for help to understand what happened, and how you are still being affected to this day
Choosing to release what no longer is serving you and asking for forgiveness for self and others
Creating a new thought pattern and feeling that will serve you now in this lifetime
Maintaining a plan to allow the new thought pattern and feeling to serve you
The work will be done in segments, to fully align and allow the Consciousness to program itself for healing. We will explore new and different ways of working with quartz crystals.
Many of us are well aware of some or most of our past lives; however, some are not, which is fine. The basis of the work is deep healing of the root cause we have brought into our lives at this time to heal. With this healing we may move into our Light Bodies through Ascension with grace and ease.
For many, Atlantis is our heritage. It is where we developed our souls, lifetime after lifetime. As we enter the new passage of time to Spiritual Love, we know that for the Consciousness, there is no going back – only forward. Please join us for this special experience!
Class size and private healing times are limited. Thank you for registering early.
Mediumship Through the Crystal Kingdom
A Medium is a person used as a Spiritual Intermediary between the Physical and Non-Physical Incarnations , Mediumship offers the ability of physical man to communicate with soul consciousness or spirit in other non-physical dimensions to access the knowledge and forces to assist mankind and all kingdoms through the spheres of one's reality, especially to assist in Healing, The Crystal Kingdom offers assistance to expand those sphere's of one's connection through their Higher Self and beyond to bring through Channeled information in helping a Soul to Heal itself.
There are many forms of Mediumship that we will explore along with a creating a Portal for us to exhibit, understand and demonstrate our connection to the Spirit World and the Crystal Kingdom as Crystals are gods perfect creation as they lend themselves in assisting Mankind.
The afternoon workshop will include:
What is Mediumship
Beliefs of Mediumship
Major Forms of Mediumship how their classified and explained
Healing and assisting through Mediumship
Recognizing our Crystalline Body's as well as our Electromagnetic body as a tensor as our gravitational force begins to change to become balanced with the change's of our Earths' gravitational change to create balance.
Learn Meditative techniques which will employ the use of visualization in allowing one to utilize natural right-hemispheric abilities to link more directly with Healing Crystals.
Creating a space through a meditative educed state with a Selected Blessed Crystal to either open ourselves up to Mediumship or strengthening our amplification of it and evolve our consciousness to Higher frequency levels of awareness in assisting ourselves and others as we evolve in Being of Service.